You have been invited to join a EuroQuity community, unfortunately the invitation has expired...
Communities bring together a group of EuroQuity users around a specific interest or theme.
They allow the organizations that run them to provide their members with dedicated content and access to online or in-person events.
The identity of the operators in charge of processing community data and any special conditions are available on the community's presentation page.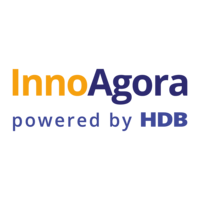 InnoAgora powered by HDB is a dynamic e-community that aims to offer growth and matchmaking opportunities to selected Greek enterprises.
The invitation to join the community has expired.