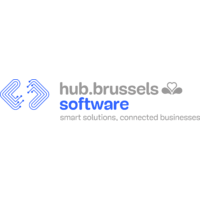 Primary tabs
About the label
Join the Cluster Software from hub.brussels and enjoy the following services : 
Individual Support Programs
We give advice on :
Business plan and modelling
Technological and competitive positioning
Evaluation of financial needs & access to funding
Town planning and environmental permits
Identification of local & international partners
Setting-up regional & international R&D project
and we offer Individual custom-made support for high-growth potential companies
Internationalisation
We organise international technological and commercial missions in partnership with Brussels Invest & Export and other organisations
We help our members to find international partners for technological and commercial purposes via the Enterprise Europe Brussels Network
We facilitate access to European Research Programmes such as :

Framework R&D Programme, Horizon 2020
Programme for Competitiveness and Innovation (CIP) of the European Commission, COSME

We offer to our members free office space in +/- 25 countries worldwide via our International Cluster Agreement
We give assistance to help our members to get subsidies to  develop your activities abroad
Networking & Visibility
We organise different types of networking events: ex: annual cluster event, Christmas drinks, wine & cheese (where our members can get free advice from our partners & experts), inter-cluster events etc…
We provide a virtual group for our members to exchange best practices & ideas Cluster Forum
We offer visibility to our members via our newsletter, online membership catalogue and our different social media activities
We support several tech events in Belgium ( TechStartupDay, Failing Forward, Conference, Startup Weekend, MIC Boostcamp etc.)
We offer group discounts for a multitude of opportunities e.g.: media and event subscriptions fees etc..
Talent & Expertise
We support our members to access the Brussels recruitment aid subsidies
We co-organise with  partners Brussels IT JOB FAIRS where we give our members the chance to find the best developers
We post & share the Job Opportunities of our members
We give to our members access to our network of experts.
We support partner events dedicated to find IT talents ex: the MIC JOBDAY to find .net developers
We give information to get interns/PHD Students-Doctiris etc
Workshops, Working Groups & Masterclass
We organise high-level workshops dedicated to software editors to help our members to boost their competitiveness
We organise pitch academy & sales training programs to prepare our members to our international trade missions.
We co-organise events with our different partners over the subjects that our members care about.