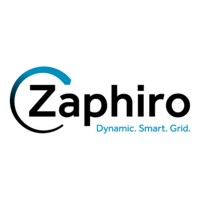 Primary tabs
About your organization
Zaphiro is a Swiss startup that helps electrical utilities to guarantee resilient electrical grids by mitigating the destabilizing effects of Distributed Energy Resources (e.g., renewables, electric vehicles, batteries, etc.) and by reducing the impact of blackouts on electricity consumers.
Zaphiro was co-founded by a team of three former PhDs from the Swiss Federal Institute of Technology of Lausanne (EPFL), that originally developed the core components of SynchroGuard: Paolo Romano (CEO), Marco Pignati (ZTO) and Lorenzo Zanni (COO).
Their patented smart grid solution SynchroGuard is the only one based on fast and time-synchronized measurements from micro-PMUs (Phasor Measurement Units). It provides several benefits including: up to 300% more renewables integration without grid reinforcement, automatic location of short-circuits to reduce the number and duration of blackouts, as well as reduced CAPEX and OPEX.
Reseller - Distributor of Smart Grid Solution.
Scope of the partnership
Commercial
There are no organizations in the network.