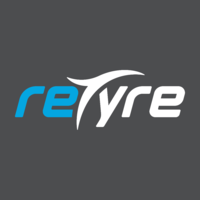 Primary tabs
About your organization
Our Vision
To make life easier and improve the user experience for customers through innovative and user-friendly tyre solutions. We aim to become a world-class tyre company and the undisputed go-to brand for modular tyre systems, with a strong and clear global brand identity.
Our Mission
reTyre is a premium tyre company providing excellent, innovative and ridiculously user-friendly modular tyre products for a global market. At reTyre we fearlessly and constantly challenge the status quo in the industry – refusing to do what everyone else is doing just because it is easy.
Our mission is to challenge what a tyre is, what a tyre can do (for you) and to perfect how a tyre can improve your experience. By providing tailored solutions for multiple market segments, operating effectively and surpassing the expectations of our customers and partners – we believe we can impose a paradigm shift for the whole value chain.
Nothing is impossible. The impossible 

just takes a little more time.
There are no organizations in the network.