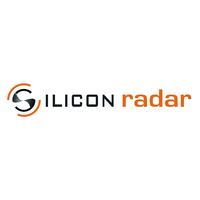 Primary tabs
About your organization
Silicon Radar's vision is to become a world's leading provider of high-end low-cost RF-chips (MMICs) for a broad spectrum of established and emerging sensor applications – robotics, automation, quadrocopter (UAVs), process industry, security and surveillance technology.
Civil radar applications are going to enter mass markets. Only low-cost RF-chips with excellent technical parameters will enable the breakthrough of high-volume applications. Today we are able to deliver ready to use products operating at 24GHz and 120GHz in volume.
Our competitive advantage consists of a unique combination of
in sum over 65 years of expertise in SiGe-RF-design,
our access to a world's leading SiGe technology,
our extensive pool of available products and proofed circuit blocks and
a deep profound knowledge of industrial standards.
Since 2007 Silicon Radar provides fabless ASIC design services using a world's leading SiGe technology.
There are no organizations in the network.