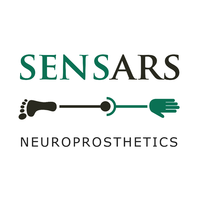 SensArs Neuroprosthetics Sarl
Primary tabs
About your organization
SensArs is pioneer in the stimulation of the peripheral nervous system. We have invented an implantable stimulator that accesses the fibers inside peripheral nerves, eliciting natural touch and movement sensations that treat chronic neuropathic pain. This condition is due to nerve damages and cause patients stabbing, burning or electricity sensations from the limbs or the face. 
Francesco Petrini, Stanisa Raspopovic and Silvestro Micera are the cofounders of SensArs. They have a cumulated experience of more than 30 years in the nerve interfacing field, maturing competencies in technology development, animal experiments, and clinical trials. They have run the first implants of nerve electrodes in hand and leg amputees in Europe to restore sensory feedback from their prosthetic devices and treat neuropathic pain. Their results made the cover of Nature and Science. They raised in research projects more than 10 million eur (of which 2.5 million eur for SensArs).
They attracted other important profiles such as Dan Merrill, Guy Siman, Tim Deer. Dan was Chief Scientist at Alfred Mann Foundation, nonprofit research organization devoted to development of advanced medical products in a variety of fields. Guy was VP R&D and engineering at Nyxhoa, where he took to the market an implantable hypoglossal nerve stimulator. Tim Deer is the world major expert of chronic neuropathic pain treatment and ex president of the International neuromodulation society. 
There are no organizations in the network.