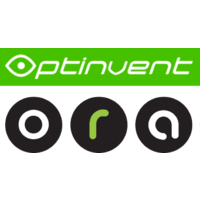 Primary tabs
About your organization
Vision:  Opfinvent wants to be the dominant player in augmented reality displays for smart glasses with its revolutionary technology.
Traction: Optinvent is a recognized pioneer in patented augmented reality display optics. It is the only European company to masters this technology and is currently working with a major US tech giants to deliver the key enabling technology for their next generation AR smart glass products. Its proprietary "Clear-Vu" display technology is a disruptive best in class technology for AR displays. Clear-Vu is the world's only AR display based on a plastic wave guide (important for safety certification). The technology is protected by 35 granted international patents.  It is the most cost effective solution in its class with a 5X advantage over the competition. 
Market:  AR HMD applications will transition from a much hyped but small emerging market to a mature high volume segment with affordable, high performance hardware and certification being the key catalyst to winning customers.  Optinvent has solved the main barriers to adoption.  The unfair advantages of Optinvent's patented technology (cost, weight, form factor, power, certification) will allow it to be a dominant player. 
Team:  Optinvent's multi-disciplinary team is young and passionate with innovation DNA and execution tenacity. The international founders have 25+ years of experience in cutting edge patented technologies, innovative award winning products, and company management.
There are no organizations in the network.