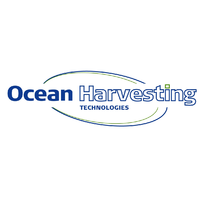 Ocean Harvesting Technologies AB
Primary tabs
About your organization
Ocean Harvesting Technologies AB was founded in 2007 in Karlskrona, Sweden, to develop wave power technology. R&D has been focused on optimal control to maximize energy production and to control the buoy motion and load case, and to integrate energy storage in the system to smoothen captured power into a constant and predictable output.
OHT is since 2017 developing the novel 500 kW InfinityWEC wave energy converter with advanced force control and AI capabilities. InfinityWEC solves key challenges in wave power, offering higher energy production, lower cost and improved reliability and survivability compared to other WEC technologies. Flywheel energy storage is integrated in the system and enables a constant and predictable power output that can be sold to day ahead electricity markets for higher price compared to real time markets. Only proven technologies from other industries are used and integrated in the InfinityWEC system, enabling fast and capital efficient route to market. OHT have an extensive know-how in the wave power application and patent protection covering all aspects of the InfinityWEC system.
There are no organizations in the network.