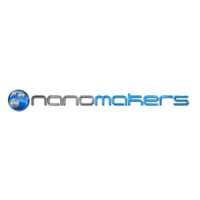 Primary tabs
About your organization
Nanomakers designs, manufactures and sells patented nano powders used as material boosters.
With our products, we offer our customers disruptive innovations that enable them to make the difference versus traditional materials. 
Some examples :
- batteries market :
Our nano silicon composite transforms the carbon in the anodes of the Li-ion batteries : the energy storage density is then doubled. 
We are ready to tackle the outstanding market opportunity (1 billion $) on Li-ion batteries applications, driven by rising demand for portable devices and EV/HEV
Patented product (NM SiWC).
- elastomers :
Our nano silicon carbides enhance the mechanical and chemical performances of the (per)fluorinated elastomers (we are already producing and commercializing industrially relevant quantities of silicon nano powders for semi-conductors manufacturing equipment)  : very high added value (lower cost of ownership). 
Patented application.
- metals :
Our nano silicon carbides double aluminum strength, that permits lighting vehicles (cars, planes, satellites). Particularly for additive manufacturing (technical development in process)
There are no organizations in the network.