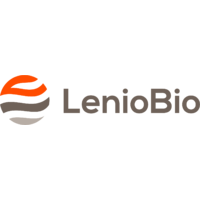 Primary tabs
About your organization
At LenioBio we are committed to the advancement of transformative technology platforms for the discovery, development and synthesis of 'difficult-to-produce' proteins unconstrained by the limitations of the cell.
Our aim is to deliver solutions which will yield greater efficiencies along the whole protein development chain, enabling the relevant sectors to speed up the introduction of proteins that are more effective and less expensive.
Our first product, the cell-free protein expression kit ALiCE® was launched in October 2018; This eukaryotic kit offers our customers the highest protein yields in a single step than any other cell free expression system currently available. The ALiCE® platform has years of validation as one of the cornerstone protein expression technologies in leading biotech companies.
There are no organizations in the network.