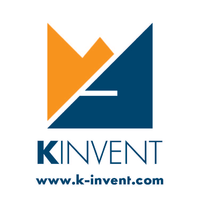 Primary tabs
About your organization
Customer: KINVENT creates connected devices for physical rehabilitation that enable therapists to improve - and demonstrate - the results of their work, while making training fun for their patients.
Problem: Health insurance agencies are asking today's professionals in physical rehabilitation to reduce the cost of treatment per patient and deliver factual evidence of therapy effectiveness. Therapists need to be able to provide data-based reporting on treatment progress for a growing number of patients while reducing patient dropout rates.
Solution: Building on extensive research in biomechanics, KINVENT combines IoT with cutting edge rehabilitation methods and design for usability. We created an integrated system of versatile connected devices that can be accessed through a single mobile app to track force, balance and human movement and automate evidence-based reporting.
Competition: Existing data-generating therapy tools are either too fragmented -  making reporting extremely difficult, too time-consuming and impractical to use, or just too discouraging for patients. KINVENT helps therapists to work faster, keep their patients motivated and simplifies evidence-based reporting.
Team: Our team includes professionals with engineering, electronics, rehabiltitation biomechanics and sales skills. Within a few months we have sold prototypes worth 90,000€ to 40 customers including world-leading rehab centers and football teams and we are ready to scale our efforts.