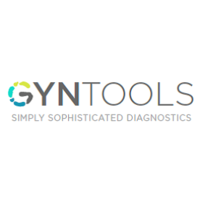 Primary tabs
About your organization
Gyntools was founded in order to provide a comprehensive diagnosis solution for vaginitis, the cause for up to 50% of worldwide gynecology clinic visits.
Today, there is not a single comprehensive diagnostic tool that can diagnose all six major conditions to vaginitis, hence, 50% of first clinic visits end with wrong diagnosis which leads to wrong treatment, repeated visits, health complication, continuous suffer for the patients and huge redundant expenses to payers.
The system we developed, Gyni™, is a point of care scanner that, together with a dedicated discharge collection disposables and a cloud based, deep learning algorithm, diagnose correctly (95%) all seven major vaginitis conditions, infectious and non- infectious, within five minutes. Gyni™ is the first automated diagnostic system that diagnose non- infectious vaginitis conditions and is aimed to help doctors better understand their patients' condition and make more personalized and effective treatment decisions..
We recently entered clinical trials and pilot in Israel ,already have ISO13485 certification and EU registration to GYNI, and we plan to enter wider, longer and more expensive clinical trials in the USA in order to gain FDA clearance.
We are raising now our A round.
There are no organizations in the network.